Why You Need a Professional For Interior Painting Work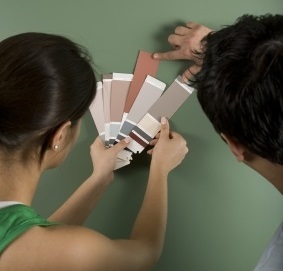 Painting the inside of your home sounds like a fun project, a great way to spend your next rainy Saturday indoors. However, what most homeowners find out who try to tackle this job is that it is much more involved than you might think. Part of this is because there is much more to the process than just applying the perfect color paint to the walls, all of which gets into why you should probably just leave it all to a professional when it comes to interior painting projects.
The Reality of a Syracus Interior Painting Job
For one thing, picking just the right color is a chore in and of itself. By working with a interior painting contractor you can get advice and feedback about color choices and how to avoid trends that will leave you picking a color you can't stand in 6 months – or less. You don't want a pro to just pick the color for you but they should be available to offer advice so that you choose one that you can love. Then you get into preparation for the room and of the walls, which is usually the biggest part of the challenge.
Moving out any furnishings that you can, covering those that you can't and making sure the flooring is completely covered is one of the more laborious tasks. From there you have to meticulously tape off everything that you do not want painted, such as the ceilings or any parts of the wall that are going to be another color. Now, you also have to inspect the wall for blemishes that need to be addressed, like nail holes. These have to be filled and smoothed over before beginning to paint.
Sanding all of the walls down to create a flat and smooth surface is another important task to take care of. Then you must also wipe the walls down in order to make sure that dust or other debris is not stuck to the wall. Finally, now you are ready to start painting and have to make sure that, without any training or experience, that it all is done with skill and precision. From there, you will take care of the clean up where you undo all that you did during the preparation work.
Trust the Experts for Interior Painting in Syracuse
Here at Team Prestige Painting, our painting contractors take this line of work seriously. Let us show you, in person, what a difference it makes to have true quality invested in the work that goes into painting the interior your home or business. We look forward to working with you and being able to provide you with the best in high quality results for interior painting in Syracuse, NY. Don't try to DIY your interior painting work when our experts can address taking care of this task for you.
If you are looking for an expert for interior painting in Syracuse, NY, then please call 315-632-8164 or complete our online request form.