The Local Cazenovia Painting Contractor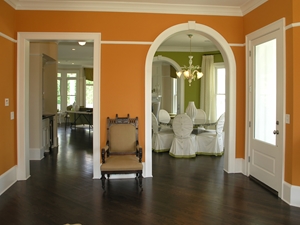 Stop putting off finding the right Cazenovia painting contractor for your residential or commercial service needs, when the obvious answer is right in front of your face. There are countless reasons that Team Prestige Painting is the name that locals trust in to get the job done and we look forward to showing you why in person. Our name has become synonymous with prompt and professional workmanship as well as exceptional customer service. Don't take chances or settle for anything less than the best, when it comes to the work that goes into your home or business.
We look forward to working with you and getting the opportunity to demonstrate to you what makes us the number one choice as a painting contractor in Cazenovia, NY. Taking care of customers is supposed to be about going above and beyond their expectations, something that we manage to accomplish on just about every job that we take care of. We want to be a part of helping create your dream house – not something that can be done if you don't even like the paint on your interior or exterior walls. Get in touch with us today so that our house painters in Cazenovia, NY can get started on your project.
Painting Contractor in Cazenovia
One important thing to keep in mind is that this is not the type of service that you want to take care of on your own. Interior or exterior painting in Cazenovia, NY may seem like the ideal DIY task to tackle but you will more than likely be disappointed with the final outcome. Plus, keep in mind, the hard part of the job isn't even the painting, it is the prep and clean up. The tedious taping off of the walls and ceiling, the covering fixtures remaining in the room and the flooring and taking care of repairs before even starting on the paint application.
Not to mention, there is also the fact that you have extensive clean up to address once the job has been completed. Clean up can be a challenge in itself because you have to be careful not to spill paint or let drips on the cloth get on to other surfaces. Let our expert painting contractors take care of all of this for you and provide you with the quality results that you have hoped for.
Cazenovia Exterior Pressure Washing
To make your home or business look its best, you can benefit from the effects of a proper exterior pressure washing in Cazenovia, NY. This will remove the build up of dirt, algae, mildew and other unwanted and unsightly substances. When it comes to your Cazenovia painting contractor service needs, only the best will do. Let Team Prestige Painting take care of this for you so that you can end up with results that you can live with, and love, for years to come.
See What Customers in Cazenovia, NY are Saying About Us
Team Prestige Painting is Rated: 5 / 5
based on this 1 happy customer review.
---
"Punctual and hardworking ! Paul promptly came to assess and gave us an estimate. His work was excellent. Excellent experience. We will call him again."
---
If you are looking for a professional Cazenovia painting contractor then please call 315-632-8164 or complete our online request form.