Liverpool Painting Contractor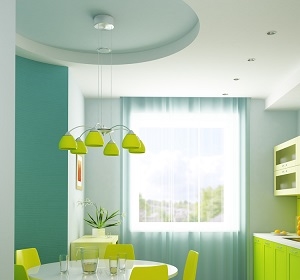 In the market for a Liverpool painting contractor? Then you have certainly come to the right place. Here at Team Prestige Painting, we take great pride in the work that we do as a local painting contractor in Liverpool, NY, and that is reflected in the results we get for every job, every time. By calling on us you can rest assured that you get the results you hoped for, and then some, for your residential or commercial painting project. We provide individualized care for each of the clients that we work with because no two jobs are the same.
We also make it a point to offer a variety or important tasks so that you can get this level of quality on all of the work that you do. Yet, whatever job we take care of, you will be beyond satisfied with the final outcome. From painting to staining to pressure washing in Liverpool, NY, we promise you nothing less than 100% customer satisfaction. Get in touch with us today in order to get the results that you want, need and deserve.
Painting Contractor in Liverpool
It doesn't matter if you want interior or exterior paint work taken care of, our house painters in Liverpool, NY will get the job done. We will meet with you for a consultation and you will immediately notice the difference in our ability to care for our clients just from the approach we take. From there, we can explain to you the steps of the process and even begin to review the color choices that you are considering. Our goal as your painting contractor is to be able to provide you with the education that you need in order to understand the process and your options.
This is your project and you should be aware of what's going on, as well as feel as though you are making the right decisions about things like paint colors. Once the project is completed you want to be able to simply enjoy the final outcome instead of dwell on how you wish you had picked another color or, even worse, wish you had chosen another painter altogether.
Liverpool Deck Staining & Painting
We also make it a point to provide superior results when it comes to tasks like Liverpool deck staining and painting. You want your deck to look good but this is about more important details, like performance and longevity. So when it comes to this, or any of your Liverpool painting contractor service needs, only the best will do. At Team Prestige Painting, we take great pride in the work that we do so give us a call today so that we can provide you with the results that you want.
If you are looking for a professional Liverpool painting contractor then please call 315-632-8164 or complete our online request form.