Camillus Painting Contractor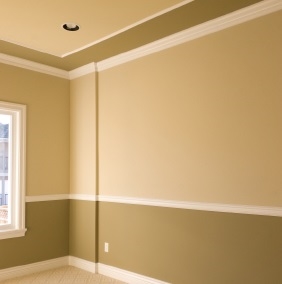 Choosing just the right Camillus painting contractor for your residential or commercial painting project doesn't have to be a complicated task. In fact, you will be glad to know that you have already found the answer that you need. Our professionals here at Team Prestige Painting are ready, willing and beyond capable of completing the task for you. We go the extra mile by making sure that you understand the process and have the help that you need, in order to make the best color choices possible.
Too many homeowners end up working with a so-called pro who has little interest in helping. The average house painter in Camillus, NY is more focused on getting your job done as quickly as possible so that they can move on to the next. We take a different approach; we believe in focusing all of our attention on your work and making sure to get it completed in a timely manner. Get in touch with us now so that we can provide you with the quality painting services in Camillus, NY you need to get the job done.
Painting Contractor in Camillus
By now, you are probably well aware of all of the benefits there are to getting your home painted, both inside and out. For the exterior it is about curb appeal and increasing your property value. For the inside, it is about creating a stylish and relaxing space for you and your family to enjoy. All of this is what comes together to help create your dream home.
In fact, you cannot have the home of your dreams unless you have the paint work handled properly by a professional painting contractor. Otherwise, you are going to end up with shoddy workmanship that leaves you wishing you had done more research on the painting contractor in Camillus, NY you chose. Also, don't try to make this type of work a do it yourself task; you are not going to be happy with the final results. Don't keep putting off until tomorrow what we can handle for you today, and with skill and precision.
Camillus Exterior Pressure Washing
The best way to freshen up the look of the outside of your home is with a superior quality exterior pressure washing in Camillus, NY. Discover just how stunning your home or business can look again with a cleaned off and freshened up look for it. For all of your pressure washing, and Camillus painting contractor related services, make the quality of the work count. The only name that you need to know to get the work done is Team Prestige Painting.
If you are looking for a professional Camillus painting contractor then please call 315-632-8164 or complete our online request form.