Fayetteville Painting Contractor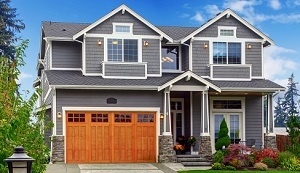 The important thing about picking the right Fayetteville painting contractor is that you get one based on quality of work and ability to take care of their customers. Too many home and business owners think that the whole point is to find the rock bottom cheapest. While it makes sense to be budget conscious, this should not be the determining factor, for several reasons. For one thing, too low an estimate should be a red flag: either this so-called pro house painter in Fayetteville, NY doesn't know what they are doing or they do not think their own work is worth much.
Another common trick not so professional painting contractors in Fayetteville pull is giving you a low quote for the job and when it is done you find out that didn't include supplies or the type of details that would normally be included. By working with Team Prestige Painting you don't have to worry about any of those shady tactics. We offer a more than reasonable price for good, quality work – it is as simple as that.
Painting Contractor in Manlius
If you have never worked with a painting contractor before then you may feel overwhelmed. You may be wondering if this is the type of work you could take care of on your own. Let us assure you this is not something that you want to try to tackle, especially if you want to be able to live with the results for years to come. It is always a safer bet to rely on an expert to address your need for this type of quality workmanship.
We already have the training, experience and even the right equipment to get the job done. Since you probably don't have any of the above, it just makes sense to let us take care of this for you. This is especially important if you are planning on taking care of the exterior of your building. Trying to take care of this, on your own, could lead to injury or even fatality – not a risk worth taking to save a few dollars on having your house painted.
Fayetteville Exterior Painting
Have you given much thought to how big of an impact the outside of your home has on factors like your curb appeal or even your property value? Not to mention, this is what makes the first impression when it comes to someone coming to your home for the first time. It doesn't matter how nice the inside is if they are still hung up on the outside looking rundown.
When it comes to your Fayetteville painting contractor service needs, you can trust in us. Team Prestige Painting will be there for just about any painting related service you could need. All you have to do is call on us to get the job done. Interested in a free estimate for exterior painting in Fayetteville, NY? Be sure to contact us!
See What Customers in Fayetteville, NY are Saying About Us
Team Prestige Painting is Rated: 5 / 5
based on this 1 happy customer review.
---
"Paul was pleasant, efficient, reliable and did excellent work. We would recommend him for any paint project. In fact we will be using him again for some interior painting."
---
If you are looking for a professional Fayetteville painting contractor then please call 315-632-8164 or complete our online request form.