Baldwinsville Painting Contractor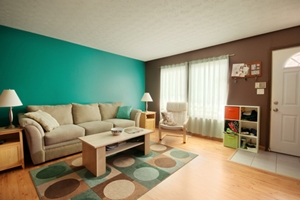 When you are in need of a Baldwinsville painting contractor, the last thing that you want to do is end up making the wrong decision. Too many home or business owners choose the first name that they come across and do little to no research about the company. At the very least, you should find out more about their background, ask for and follow up with references and make sure that they have a current license and proof of insurance for their house painters in Badwinsville, NY. This all means that the clear choice to make is Team Prestige Painting.
We are ready, willing and eager to show you what makes the difference between us and the competition. We are known for our prompt and professional approach to all the painting services that offer and the work that we do. This means that you can call on us for any of the service we provide and expect to get the same level of superior results. Give us a call today and feel confident that you are making the right choice for the painting contractor you hire.
Painting Contractor in Baldwinsville
You will also be glad to know that we offer the finest in both interior and exterior painting work, for both residential and commercial clients. We want to be able to take care of any work that you may need completed; if there is something that we don't offer that means you have to work with another company. This means that you run the high risk of getting results that you are not happy with. The bottom line is that all of your painting related service work should leave you with the results that you hoped for.
Give us a call today and let's get started. We will discuss the process with you and make sure that you understand it, every step of the way. This is your home or business and your painting project, so make sure that you are satisfied with the results that you get. This means not taking chances with the quality of work that goes into your project.
Baldwinsville Deck Staining & Painting
For the best in deck staining and painting in Baldwinsville, NY, you can count on us as well. We know you want your deck to look its best, but it is also about making sure that you protect your deck and that it is usable – for years if not decades to come. If you are in need of Baldwinsville painting contractor service needs, you can count on us. When it comes to Team Prestige Painting, you will quickly see what makes us the number one team in the area.
If you are looking for a professional Baldwinsville painting contractor then please call 315-632-8164 or complete our online request form.