Exterior Painting Professionals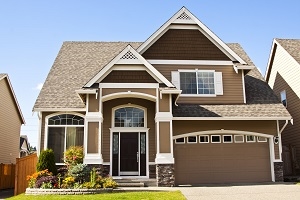 If you are in search of a exterior painting service provider then you have come to the right place. At Team Prestige Painting, we take great pride in the work that we do and that shows in the results that we are able to deliver for each and every one of our residential and commercial clients. This is clearly not the type of task that you want to try to take on by yourself, especially if you have a multi-level home or commercial building. For safety reasons alone, you need to leave it to trained and experienced industry experts who also possess the right equipment for the task.
You also don't want to take a chance and hire anyone with a less than stellar reputation or, even worse, anyone lacking the proper credentials to get the job done. Working with someone who used to have a business license and insurance is a gamble that no home or business owner should take. The end result could be disastrous and end costing you more money if someone is injured or if you have to pay to have the job redone.
Top Quality Exterior Painting Nearby
By working with one of our house painters, you can also feel good knowing that we will be able to offer you the advice that you need in order to make the right decision about color choices for your home. Exterior painting in NY and the surrounding areas is one of those things that can really make a statement – whether it is a good one or a bad one depends on the choices that you make. Keep in mind that the exterior of your home is what makes the first impression and adds to, or detracts from, the curb appeal. Make sure that you choose a color that works cohesively with the other elements of your home, your landscaping and even surrounding homes.
The painting services experts at Team Prestige Painting are ready, willing and more than capable of helping you make choices that you will be able to live with, and love, for years to come. You may even just want to freshen up the color you already have by getting a new coat of the same shade. This works too and enables you to simply brighten up the look without making a drastic change.
Exterior Painting Services
If you are tired of thinking about your need for exterior painting in and are ready to move forward with this, give us a call. As the premier choice for a local painting contractor in Syracuse, NY, you can rest assured that Team Prestige Painting will be there to tackle the job for you. When quality matters, as it always should for your home or business, all you have to do is give us a call for superior quality exterior painting services in Upstate New York.
If you are looking for a professional for exterior painting in Syracuse, NY or nearby, please call 315-632-8164 or complete our online request form.