Reliable Commercial Painting in Syracuse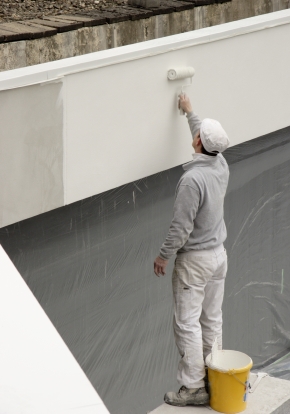 When you are in need of a commercial painting contractor to freshen up the interior or exterior of your business, you want to make a careful and wise decision. This is why so many savvy local business owners make the smart choice and call on Team Prestige Painting to get their commercial painting job done. Keep in mind, the appearance of your structure is what makes the first impression, so you want to be sure that it looks its best, inside and out. If you are not thinking about the quality of the paint on and inside your business, you can be sure that your competition is.
Make sure that you do not end up driving away your customers and sending them right to another service provider. Our commercial painters can help ensure that the exterior of your building makes a good first impression and that the interior helps keep them as customers. Don't settle for anything but the best when it comes to the work that goes into making your commercial space really look like you mean business. We will provide you with the best in workmanship for the most reasonable prices out there for commercial painting in Syracuse, NY and the surrounding areas.
Professional Commercial Painting
It doesn't take much and doesn't take long for your building to begin to look rough around the edges. The exterior gets marked with dirt and algae, the interior walls get dinged up from moving desk chairs around. Whatever the case may be, the end result is an aged looking interior and exterior in need of sprucing up. Some business owners make the mistake of letting this go so long that their potential customers can't even tell if they are still open for business from the looks of the exterior.
This is also not the type of task that you want to try to take on as a DIY project. Leave the interior and exterior painting to our painting contractors, so you can focus on what you do best: running your business. There is not point in trying to tackle a project that you lack the training, experience and equipment to handle. Get in touch with us today and let us show you the results we can provide for you.
Commercial Painting Services
Team Prestige Painting is the only name that you need to know in order to get the results that you want for commercial painting services in Syracuse, NY and the surrounding areas. We take great pride in the work that we do for our clients because, the bottom line, is that we care about the work we do. This includes feeling strongly about giving the customer the best possible experience. We want you to be happy with the results so that you can earn the business you want, and keep coming back to us for your commercial painting service needs.
If you are looking for a commercial painting contractor, please call 315-632-8164 or complete our online request form.