Cicero Painting Contractor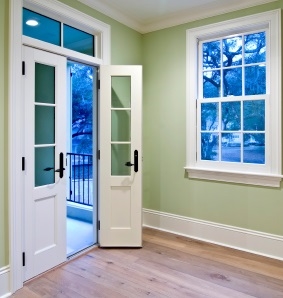 Looking for just the right Cicero painting contractor to take care of your residential or commercial paint work? Well then, you have certainly come to the right place because here at Team Prestige Painting we take great pride in the work that we do and that is reflected in the results that we are able to provide for each and every one of our customers. Going above and beyond for workmanship and customer care is just how like to do things and it shows in the results that we deliver for our clients.
You want your home or business to reflect you, which means it should look immaculate. Yet, over time it can begin to look rundown and that reflects negatively on you, your family or your business. Don't become oblivious to the true condition of the exterior of your home, let us help spruce it up with a fresh new look. Even if you simply want to paint the exterior or interior with the same color that you already have, a freshening up will make all of the difference.
Painting Contractor in Cicero
The most important thing is to make sure that you do not try to make your project involving interior or exterior painting in Cicero, NY a DIY one. Without the proper training, experience and even equipment, you are not likely to be satisfied with the results. Not to mention, if you are doing the exterior painting for your home, this can be dangerous, especially if you have a multi-level house. There is simply no reason to take chances when it comes to the results that you get for your painting work.
This also means avoiding working with so-called pros who don't provide you with the level of quality that you want, need and should be able to expect. Too many house painters in Cicero, NY do sloppy work and don't invest the proper preparation work needed. This means you can end up with repair needs simply painted over of drips of paint on your wood flooring. Trust the name that has been earning the best reputation by taking care of customers, the right way.
Cicero Exterior Pressure Washing
When you are in need of a professional to take care of your exterior pressure washing, you will be glad to know that our Cicero painting contractors can do that too. Remove months, if not years, of built up dirt, fungus and other unwanted substances by letting us expertly wash it all away, without damaging your siding, roofing or other aspects of your home. The bottom line is that, when you are in need of a painting contractor, we have got your covered. Team Prestige Painting is the name that you can rely on in order to get the results that you want and deserve.
If you are looking for a professional Cicero painting contractor then please call 315-632-8164 or complete our online request form.