Jamesville Painting Contractor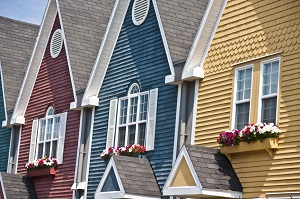 At some point you are going to need to call on a Jamesville painting contractor for either your residential or commercial painting needs. Of course you don't want to settle for inferior quality so make it a point to call on Team Prestige Painting. Our commercial and house painters in Jamesville, NY have the training, skills and experience needed to get the job done. All you have to do is give us a call and we will be there to provide you with the level of service and individual care that you need.
When quality matters, as it always should for your home or business, you can trust in us. We also make it a point to offer a wide variety of painting services in Jamesville, NY so that you can get done exactly what you need. From interior to exterior painting and deck staining to exterior pressure washing, we can do it all. The bottom line is that you want to be able to make your space look good, inside and out. Instead of trying to take care of this type of work on your own, you can count on us to get the job done. Don't keep putting off until tomorrow what we could professionally take care of for you today.
Painting Contractor in Jamesville
Too often, homeowners think that they can take care of their own exterior and interior painting needs. The trouble is that they do not realize just how involved this job really is, and why it's so worth it to hire a house painter in Jamesville, NY. The majority of the hard work is actually in the preparation and the extensive clean up and not in the actual painting. We have to cover the flooring and remaining fixtures to protect them from paint and take care of getting the walls ready for paint. This can mean just sanding them down and cleaning them off or it can mean actually taking care of repairing parts of the wall.
Don't take chances with the final results of your painting project, let us get the job done for you. Taking care of it on your own or hiring a less than professional painting company to get the job done is likely to leave you with results that you don't like. Get in touch with us right now to set up a time for your consultation or to go ahead and arrange for a time that we can begin painting for you.
Jamesville Deck Staining & Painting
When it comes to your painting contractor service needs, only the best will do, including what we do for deck staining and painting in Jamesville. So call on Team Prestige Painting to get the best of the best for your home or business. We take great pride in the work that we do and that is evident in the results that we get for each of our clients.
If you are looking for a professional Jamesville painting contractor then please call 315-632-8164 or complete our online request form.